8-10 august 2016
First tusur cosmological conference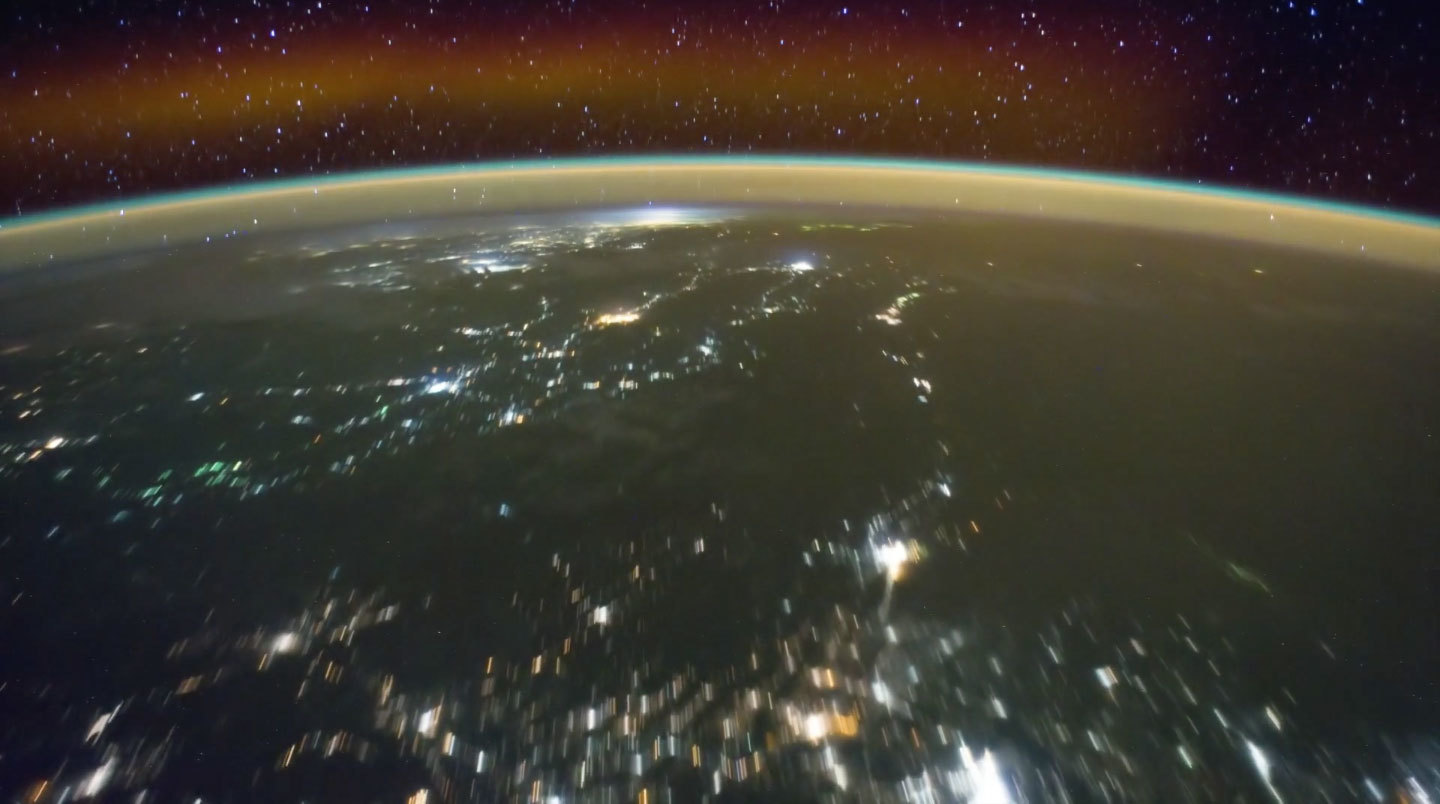 General information
The International Workshop Siberian Cosmology Days 2016, 8-10 August 2016 will be held at Tomsk State University of Control Systems and Radioelectronics, Tomsk, Russia.
This is the second workshop of that sort, organized deeply in Siberia where the river Tom meets the great Siberian river Ob, the first one was hold in August 2015 at Tomsk State Pedagogical University, Tomsk.
The purpose of this workshop is to bring together researchers who are interested in different aspects of the evolution of our Universe at the early or late-time eras, astrophysics as well as in mathematical aspects of gravitation theory and modified gravities.
This workshop conventionally follows the bigger International Conference QFTG2016 (1-7 august) which is organized by Tomsk State Pedagogical University, see the conference site: qftg2016.tspu.edu.ru. Hence, we encourage the speakers to participate in both conferences. The travel information as well as visa information can be found in the website of QFTG2016.
This workshop is organized by International Laboratory for Theoretical Cosmology of Tomsk State University of Control Systems and Radioelectronics. Registration fee of 75 euros is applied to full professors only and we also expect to be able to support younger participants by free lodging at students hostal of TUSUR, Tomsk.
Social events
Social events include the visit (with research round table, swimming and russian banya) to the forest camp on river Ob, and in addition, the visit to Tomsk city museum with overview of misterious Kulai bronze civilization remnants (over 3000 years old).
Conference schedule
Venue:

House of Scientists of TUSUR University
(45 Sovetskaya street, Tomsk, Russia)

9.30 - 9.40

Opening address

- S. Odintsov(Barcelona)

9.40 - 9.50

Award ceremony - TUSUR cosmology diplom: TUSUR Rector A.Shelupanov(Tomsk), TUSUR Vice-Rector R.Mesheryakov

9.50 - 10.20

Hamiltonian dynamics and symmetries in extended gravity quantum cosmology

- S.Capozziello (Napoli)

10.25 - 10.55

General dynamical properties in a scalar field model with nonminimal kinetic coupling.

- S.Sushkov(Kazan)

11.00 - 11.30

Approaching future cosmological singularities.

- D.Saez-Gomez (Barcelona)

11.35 - 12.05

f(R,G) cosmology: classical aspects.

- M. De Laurentis (Tomsk)

Chairman: P. Fiziev, Sofia

12.25 - 12.55

Singular inflationary cosmology.

- V. Oikonomou (Tomsk)

Afternoon session

Chairman: S.Capozziello, Napoli

15.00 - 15.20

Exact solutions in Einstein-Gauss-Bonnet gravitation with scalar fields

- S.Chervon (Ulyanovsk)

15.25 - 15.45

Varying ghost dark energy models in general relativity

- M. Khurshudyan (Erevan)

15.50 - 16.10

Massive charged scalars in a strong magnetic field

- P. Kazinski (Tomsk)

16.10 - 16.25

A model for particle-antiparticle creation system in early universe

- H. Takata (Tomsk)

16.25 - 16.40

Reconstruction of bouncing cosmological models in F(R) and F(G) gravity theories

- A. Myagkii (Tomsk)

16.40 - 16.55

Classification of Stackel spaces with dust in Einstein theory of gravity

- A. Filippov (Tomsk)

16.55 - 17.10

Perfect fluid dark matter.

- A.Potapov, G.Garipova (Ufa)

17.10 - 17.20

Analysis of the CMB fluctuations for gauged Nambu-Jona-Lasinio model

- H.Sakamoto
Venue:

House of Scientists of TUSUR University
(45 Sovetskaya street, Tomsk, Russia)

Plenary Session:

Chairman: M. De Laurentis.

10.00 - 10.30

Unified accelerating cosmology from modified gravity: new theories.

- S. Odintsov(Barcelona)

10.35 - 11.05

Fab4 neutron stars

- A. Maselli (Tuebingen)

11.10 - 11.40

Quasinormal modes in GW150914

- P. Fiziev (Sofia)

11.45 - 12.05

Thermodynamics of Antievaporating black holes in Extended theories of gravity

- A. Addazi (Gran Sasso)

12.20 - 12.40

Dark matter decomposition in lens galaxies using Weyl theory

- K. Nandi (Ufa)

12.45 - 13.05

Relativistic Stars in dRGT Massive Gravity.

- T. Katsuragawa(Nagoya)

15.00 - 15.20

Stability in higher-derivative matter fields theories.

- P. Tretyakov (Dubna)

15.25 - 15.45

Cosmological solutions in f(G,T) gravity.

- K. Dialektopoulos(Napoli)

15.50 - 16.10

Construct an f(T)-theory from a bouncing FRW universe.

- G. Nashed(Cairo)

16.15 - 16.30

Cosmological models coupled with dark matter in a dissipative universe.

- A.Timoshkin (Tomsk)

16.30 - 16.45

Quantization of massive and massles p-form models in curved d-dimensional space

- E. Kirillova(Tomsk)

16.45 - 17.05

Dynamical analysis of a cosmological scalar field model with a nonminimal kinetic coupling.

- J.Matsumoto (Kazan)

17.05 - 17.20

Bouncing cosmology in Gauss-Bonnet gravity.

- A.Makarenko (Tomsk)
Venue:

House of Scientists of TUSUR University
(45 Sovetskaya street, Tomsk, Russia)

10.00 - 11.00

Round table on modern cosmology problems

- V. Oikonomou, S. Capozziello, M. De Laurentis.

11.00 - 11.10

Poster session. Closing of scientic part of conference.

11.20 - 14.00

Social event. Visits:Tomsk culture/history museem. Tomsk Mediuval Wooden Tower
International Scientific Committee

Prof. E. Alvarez

Prof. A. Balakin

Prof. R. Brandenberger

Prof. I. Brevik

Prof. S. Capozziello

Prof. E. Elizalde

Prof. J. Khoury

Prof. K. Kokkotas

Prof. R. Mann

Prof. V. N. Melnikov

Prof. S. P. Miao

Prof. V. Mukhanov

Prof. S. Nojiri

Prof. V.V. Obukhov

Prof. M. Sasaki

Prof. A.A. Shelupanov

Prof. S. Sushkov

Prof. R. Woodard

Prof. A. Yurov
Organizing committee
Prof. S.D. Odintsov (Barcelona, Spain), Chairman,
(odintsov@ice.cat)
Prof. A.N. Makarenko (Tomsk, Russia)
Prof. R. Meshcheryakov (Tomsk, Russia)
Dr. V.K Oikonomou (Tomsk, Russia/Rhodes, Greece)
Dr. M. De Laurentis (Tomsk, Russia/Naples, Italy), Secretary,
(mariafelicia.delaurentis@gmail.com)
Dr. A. Timoshkin (Tomsk, Russia)
Keynote Speakers
Prof. S. Capozziello (Naples, Italy)
Dr. M. De Laurentis (Tomsk, Russia/Naples, Italy)
Prof. S.D. Odintsov (Barcelona, Spain)
Prof. P. Fiziev (Sofia, Bulgaria)
Dr.V.K. Oikonomou (Tomsk, Russia)
Dr. A. Maselli (Tuebingen, Germany)
Prof. S. Sushkov(Kazan, Russia)
Dr.D. Saez-Gomez(Barcelona, Spain)
Speakers
A. Addazi (Gran Sasso, Italy)
M.Khurshudyan(Erevan, Armenia)
Prof. S. Chervon (Ulyanovsk, Russia)